You need a website with built-in tools made specifically for homesteaders by homesteaders.
This Homestead Website is going to become your favorite farm hand, with built-in tools to take the guesswork out of getting the word out about your products and services. We even include step-by-step education on creating all the content you need to attract your ideal customers.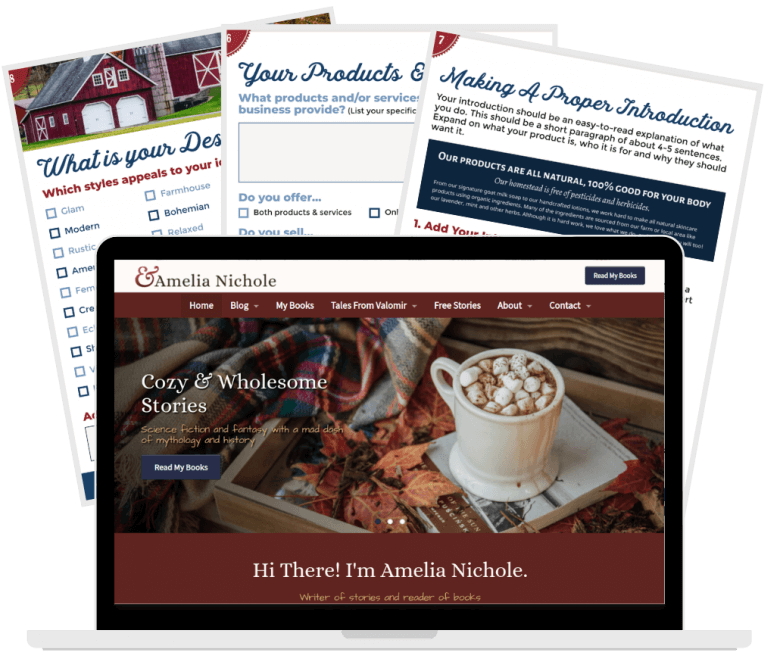 If you are going to grow your homestead business, you need a platform where you can share all the details about your upcoming classes, products, services, or even your animals with full confidence that your information is hosted on a secure server with nightly backups.
When homesteaders work together, we make amazing things happen! We partnered with Cyndi Ball, the founder of the National Ladies Homestead Gathering and a homesteader with over thirty years experience! Together we built a powerful website specifically to solve the challenges you face while building a thriving and profitable homestead.
Now you can skip the stress, overwhelm and learning curve of attempting to build a website and focus all of your energy on running your homestead.
With her insight into homesteading and our more than 20 years as a marketing agency, we created a very powerful yet easy to manage website. We even bundled it with everything you need to successfully monetize your homestead.
When you buy a Homestead Website from Small Town and Rural, you're getting a website solution built with over 50 years of combined experience in all facets of homesteading and marketing. Click here to learn more!
P.S. Click here to take a peek at Cyndi's website to see a Homestead Website in action!