Part 1 in our Perfect Post Series
It's no secret that social media is a powerful tool. When used correctly, it can help you build relationships with potential customers, grow your business, and even make sales. But it can be tough to know where to start, or how to create the perfect social media post.
There are a few key things to keep in mind if you want to create the perfect post. First, consider what your ideal customers are interested in and make sure your content is relevant. Second, keep your posts concise and to the point, no one wants to read a novel on their feed. Third, use great images that will grab attention and make your post stand out. Fourth, use call to actions to encourage engagement from your followers.

1. Stop people from scrolling by your post with a good image
A good image is like a fishhook with bait. Without it, no fish. Or, in your case, no clicks.
TIP: A common mistake that can cause horrible consequences is to use copyrighted photos. Instead, make sure the image is licensed for Commercial-Use on a royalty-free image website, buy a stock image, or take a photo.
2. Get their attention with the first line of your caption
A post is an interruption, so you need to make it worth your potential customer's time. Having a captivating post is like saying, "Excuse me, I have something you need."
You need to start your caption with an attention grabbing first line.
3. Add more details to keep them interested
Now that you've got their attention, it's time to add more value and information.
Here are a few ideas to get you started:
TELL A STORY about you or one of your products.
GIVE A TIP on how to use one of your products.
INSPIRE by sharing something encouraging.
TELL A JOKE that your customer can relate to.
Explain your HOPES & DREAMS for the future.
SHARE YOUR PROCESS and some behind the scenes.
FEATURE one of your products.
4. Now tell them what you want them to do with your call-to-action
A call-to-action is an essential part of any social media post because it tells the reader what to do next. Without a call-to-action, your social media post will be less effective.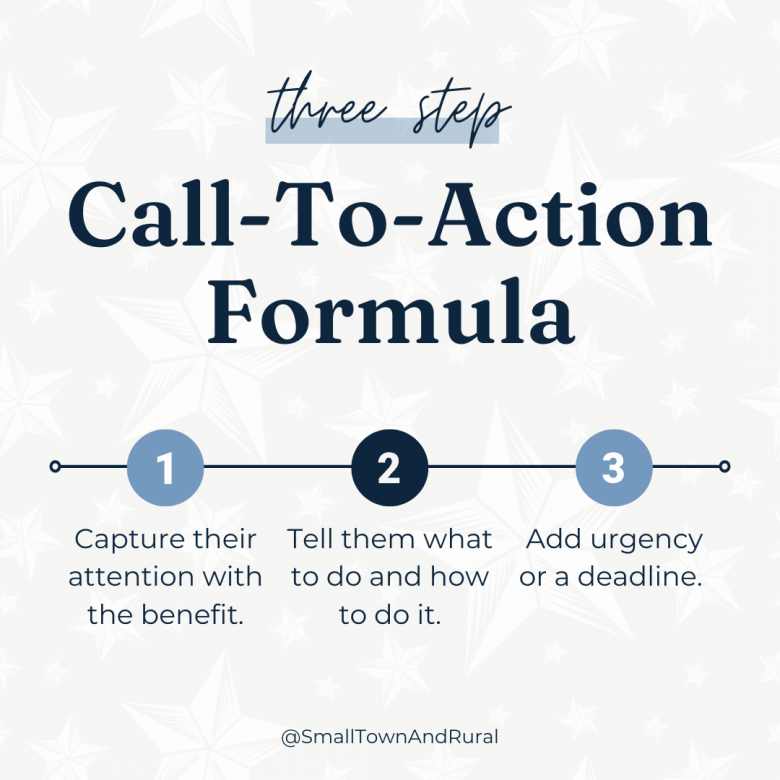 Use The Call-To-Action Formula
Capture their attention with the benefit. Example: Want to learn more about how our [product/service] solves [your problem]?
Tell them what to do and how to do it. Give them all the information and links they need to accomplish what you want them to do. Example: Sign up for our next event here: example.com
Add urgency or a deadline. Examples: This can be as simple as: "Expires soon!" or if you don't have a particular deadline or end date, you can just add "now" or "today".
Following these simple steps on how to write the perfect social media post will help you increase engagement, reach a larger audience, and build trust with your followers. Just remember to be genuine, be yourself, and have fun!
TIP: Click here to read part 2 in our Perfect Posts series: 5 Steps To Improve A Perfect Social Media Post
Want more help creating a perfect Instagram post?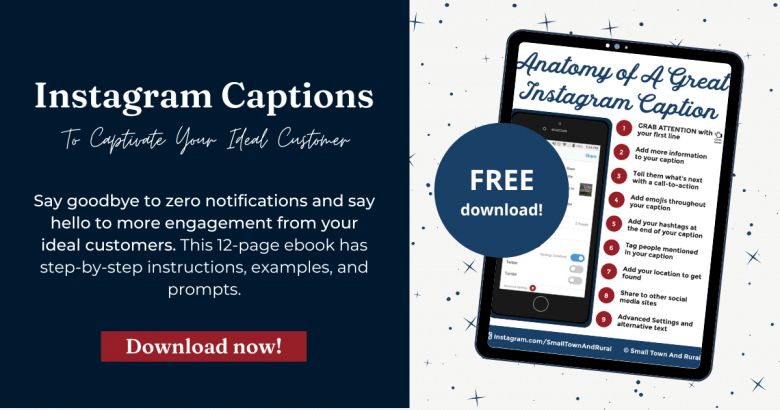 Get our Marketing Toolbox with FREE social media resources including our Instagram Captions ebook with even more step-by-step instructions, examples, and prompts.